Grizzly Bear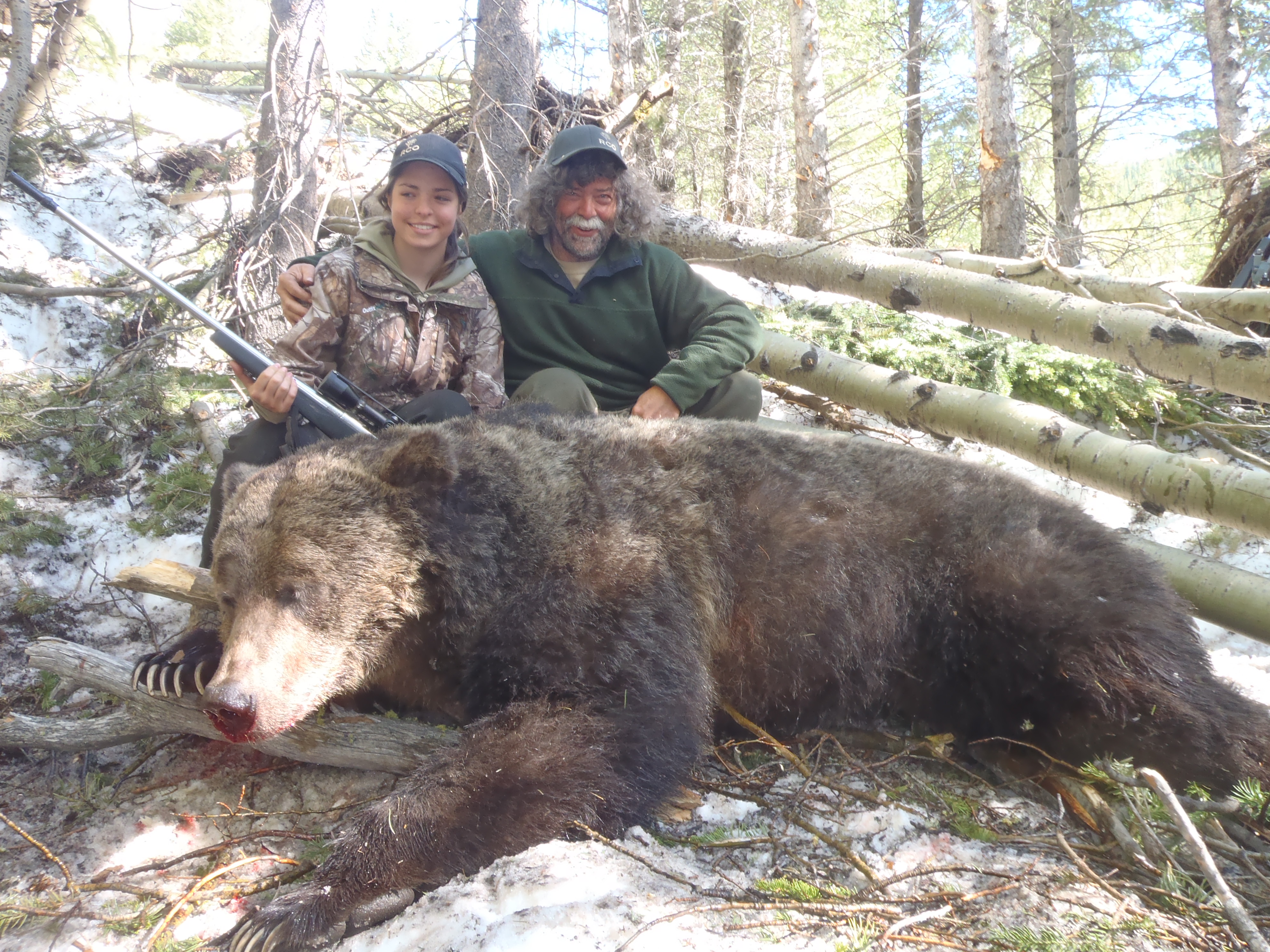 We feel justified in bragging about the quality of our grizzly hunts.
We are particularly proud ( and not without a little luck) to have been able to consistently take bears that fit the description of what most hunters only dream about when thinking of their grizzly.
Spring hunting allows you to take grizzly, as well as black bear, when their hides are in their best condition.
You will see numerous grizzlies during the coarse of your hunt and experience the abundance of wildlife in the area.
Hunting the mountain grizzly in their terrain is truly the hunt of a lifetime.
Season Dates April 1- June 15.
This is a 14-day, combination with black bear hunt, with one hunter per guide.
Prices available upon request